KOOSKIA — As the spring sports season begins, Allen Hutchens said he is loving his first year as athletic director (AD) and football coach at Clearwater Valley High School. "It's hard to put into words, to be back in the building, the community, to come back home, to coach a sport I love," said Hutchens. He has many fond memories from sports and from the classroom from his own school years at CV. "Some of my best memories as a kid were sports memories, the huddle in football, talking basketball strategy in the locker room, the camaraderie, I loved school." said Hutchens.
Hutchens thinks it is important in these smaller schools to have longevity, to be here for the long run for the students and for the community. "I love to mentor the student athletes, my heart is here in the Clearwater Valley. I'll be here until I die, if they'll let me, it's a dream come true." He said that his high school football coach Marty Smith was that adult who was there for him, who inspired him to become a coach. "I want to be the kind of mentor to these kids that Smith was to me."
Hutchens is excited for the spring sports season, with track and field, baseball and tennis all beginning practice last week. He thinks the teams will compete in all the sports and is pleased to see the large number, 20+ for track. A few CV students also participate on the co-operative team based in Kamiah.
CVHS principal Heather Becker said of Hutchens "he's a great addition here, he has so much enthusiasm and Ram pride!"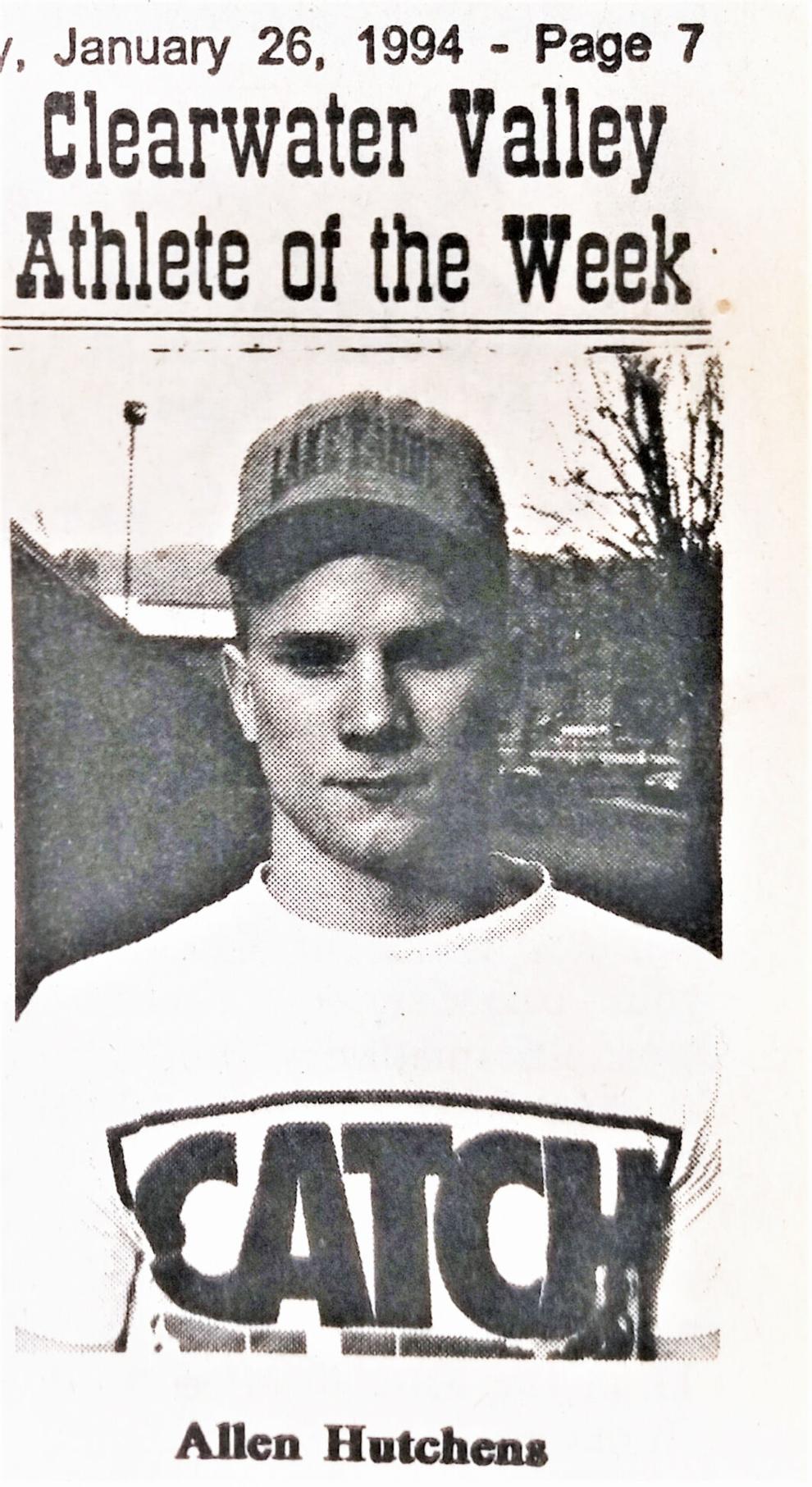 Hutchens said "One of my many goals I want to bring back tradition, pride in the community and the school, that old Ram pride." He wants to instill in the athletes "when you put that jersey on, it's not just for the sport you love, you're a Ram. If you put in the hard work, if you take pride and if you are willing to go the extra mile."
Hutchens said "I am so excited that Andrew brought back the 'Ram of the Week' feature" this year (referring to Andrew Ottoson, sportswriter for the Clearwater Progress and Idaho County Free Press). "These kids need to be recognized, I'm proud of each and every one of them." In addition to being onsite for all of the home sporting events, he travels to as many away games as possible, cheering for the Rams wherever he goes.
"It's a busy thankless job sometimes but I wouldn't trade it for anything" said Hutchens of his athletic director role. He has taken in a lot in his first year citing "the things you learn, the people you meet, working with ADs all over the state." It's been a challenging year with the COVID restrictions. Although football and cross-country seasons were pretty normal he said "once indoor sports began a lot of games were cancelled, moved around, after COVID exposures." Rules for spectators changed during the volleyball, basketball and wrestling seasons, according to Hutchens. "We began with 0 fans, then 10 home fans, the 10 home, 10 away, two spectators per athlete ending the winter season with 40% capacity in the gym."
"I try to keep everyone informed with the weekly Ram sheet which I email on Sunday nights or early Monday" said Hutchens. This listing is every sports game, match or meet in the week ahead. He also sends updates if schedules change during the week. Anyone in the community interested in Rams sports can get on his email list. Grinning, Hutchens said "I have sent 4,000 sports emails since I began the job in August." He encourages people in the community to come out and support the kids in all sports.
His first year has been a blur for Hutchens. He said "I can't believe how fast it's going." He added "each week goes so fast, it's like the weekend's just a lunch break."