KAMIAH — During the final KHS home track meet of the season on May 4, Brady Cox once again swept the boys hurdles races. Gabe Eades also won two individual events, with a 12.21 in the boys 100 meter dash and a 37-5 leap in the triple jump.
Other top placers included Jack Wilkins in the pole vault (11-6) and Jace Sams in the 400 (54.30).
Clearwater Valley's Preston Amerman took first in both the 1,600 and 3,200.
In the boys relays, Amerman, Nakiyah Anderson, Jesse Knox and Will Willis won the medley for CV, Tug Loughran, Matt Davy, Kaden de Groot and Colton Sams won the 4x400 for Kamiah, and Cox, Eades, Wyatt Wilcox and Jace Sams won the 4x100 for Kamiah.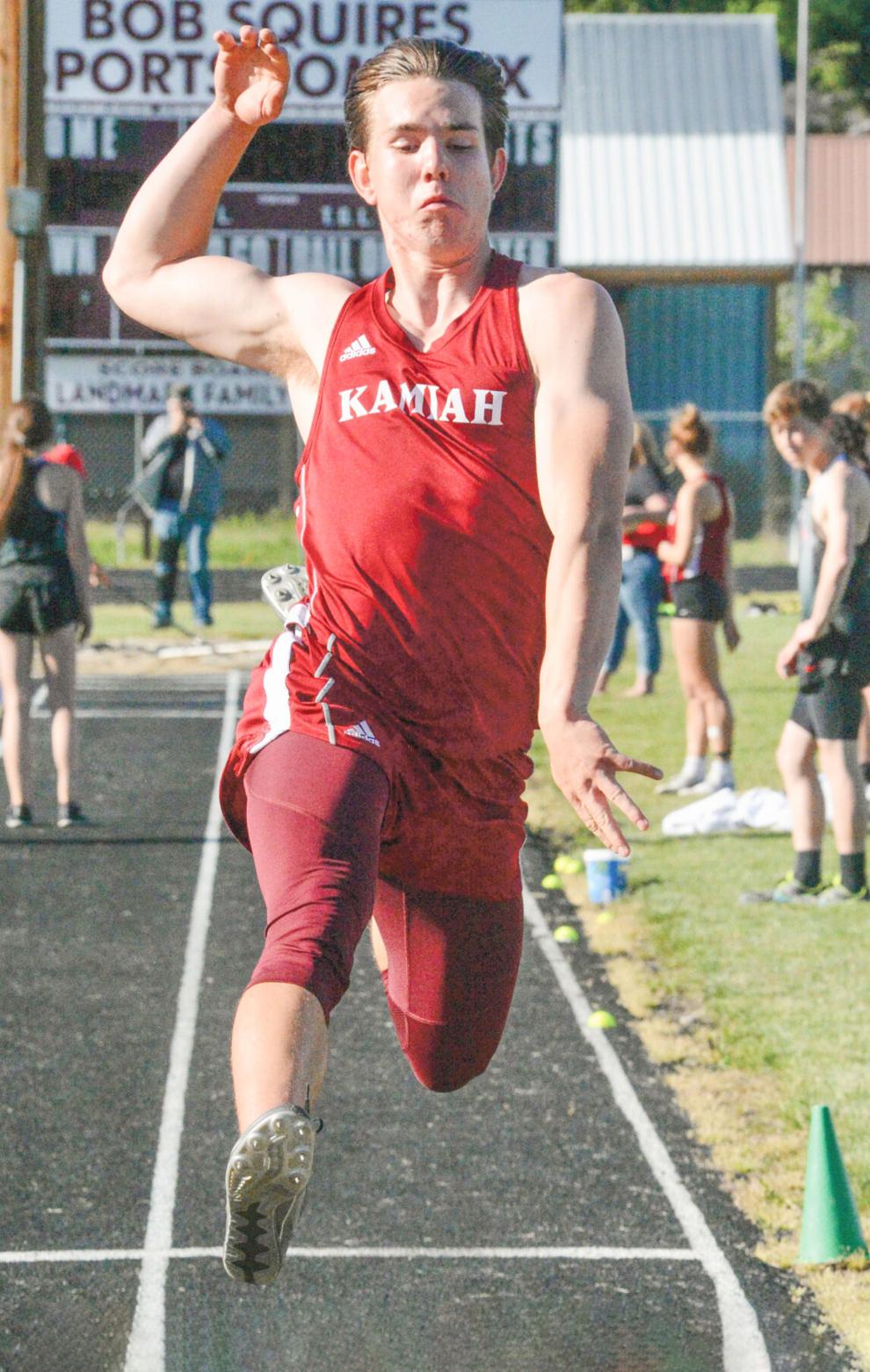 On the girls side, CV's Kadance Schilling swept the hurdles, CV's Mary Martin won the discus, CV's Martha Smith won the pole vault, and Kamiah's Zayda Loewen won the triple jump.
The girls relays included a medley win for CV (Shaila Benedict, Ruth Smith, Cora Mayback and Martha Smith), and a 4x100 win for Kamiah (Dorian Hix, Ashlyn Schoening, Logan Landmark and Loewen).