KAMIAH — Katie Wilson and her mother-in-law, Dottie Haller, began making vinyl products last fall, each working at home. Wilson said "I've seen a lot of ideas online. At first I just wanted to do decals."
Wilson soon began selling custom items online, while Haller made Christmas gifts for friends and family. Both quickly realized they needed more space to work and try new things. They soon joined forces, becoming business partners. Wilson and Haller opened the doors to the Vinyl Bar, LLC in February at 416 Main Street. Although the building most recently housed a video store, it retains a large clock above the entrance from the days of Johnson's Jewelry store.
When asked about the business' name Haller said "almost everything we touch has vinyl on it."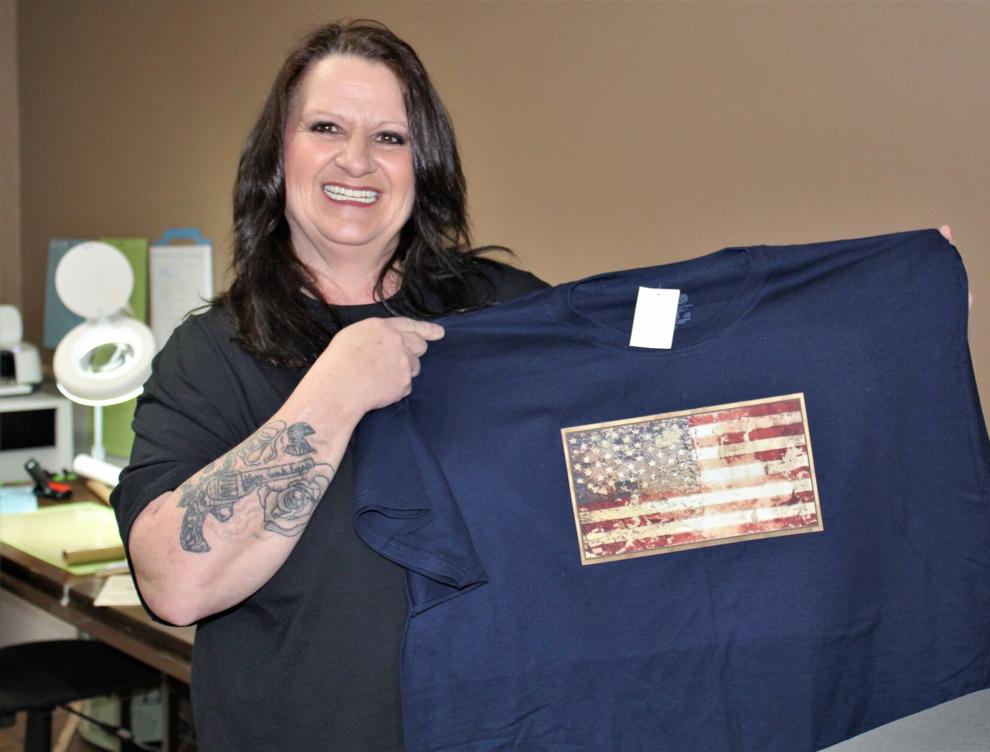 Their space is a combination workshop and sales area. Some of the items they sell and work with are T-shirts, hats, hoodies and koozies, using iron on or sublimation technique, integrating color into the cloth fibers. They also work with glassware, stainless steel or plastic containers.
"I decided to make a tumbler for myself, so I did some research and figured out how to do it." Wilson said. Dottie said, "Tumblers are what we like the most." The vivid colors and high gloss finish make them eye catching, Wilson said. "Wonder Woman was my favorite," said Katie, referring to a tumbler she made for a local woman.
Haller also enjoys making natural wood coasters. She said, "While I'm out getting firewood, I find chunks of wood to work with," adding, "I'm having fun with it."
Wilson began with a cricut machine to cut the vinyl. Two of the most popular items have been business signs and vinyl stickers for logging trucks and other commercial vehicles to display their DOT (Department of Transportation) numbers. They also do decorative vinyl with business names for vehicles and windows.
"There is some trial and error in learning new techniques" said Haller. Wilson added, "There are lots of ways to transfer a picture onto shirts, koozies, cups, etc." They encourage people to bring in a picture and they can figure out the best way to apply it to various materials.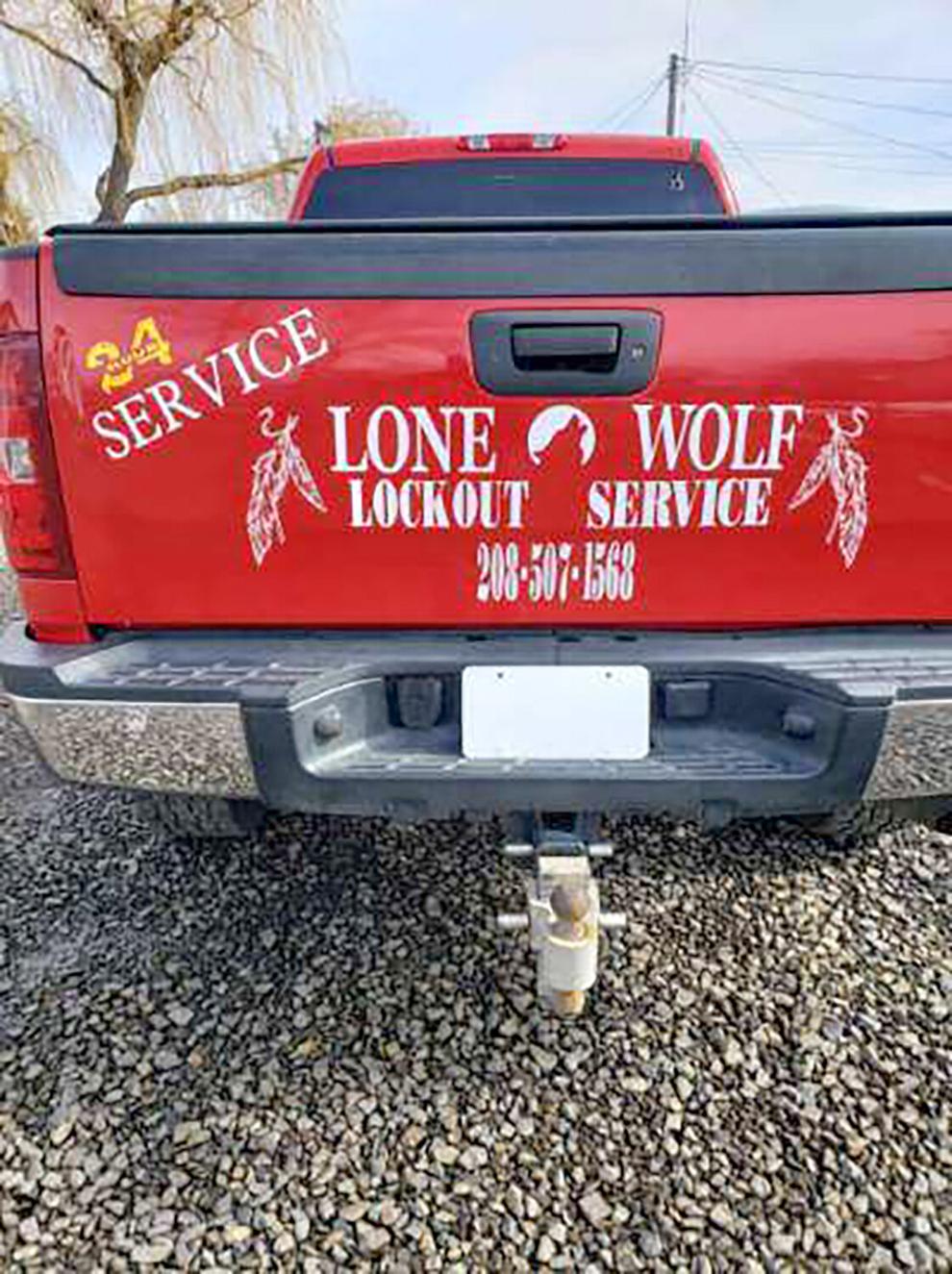 "We are doing surprisingly well," Wilson said, after opening the doors last month.
Everything they do is tailored for the individual customer. They continue with online custom orders. Their window display includes some of the completed items waiting for pickup. Haller and Wilson encourage people to drop in and see what types of things they do.
"The sky is the limit. If you see something online that you want, come talk to us," said Wilson. Haller added, "People can bring their own stuff in, too. We will make anything you want."
Both women have noticed more people on Main Street in recent months and are glad to be part of renewed activity downtown.
Their social media- Facebook, Pinterest, Tik Tok and Instagram @the VinylBarLLCKamiah include video clips of Wilson in action, making projects.