KAMIAH – Learning about the Constitution, local government, citizenship and civics were just part of what local homeschool educator Elizabeth Hicks recently worked on.
"In February, I started teaching a Constitution class, following the curriculum of Hillsdale College," she explained. Her audience was nearly a dozen students, primarily from the homeschool community.
"These students have been avid learners, seeking to expand their understanding of America's founding," she said. "Their studies have included expansive reading of founding documents, critical thinking, and field trips."
Students have completed comprehensive research on the fundamental principles of the Constitution, including topics such as morality, consent of the governed, dignity, natural rights, natural law, separation of powers, property and religion.
"Additionally, they have learned to approach many current issues through the lens of history, morality, and virtue," Hicks added.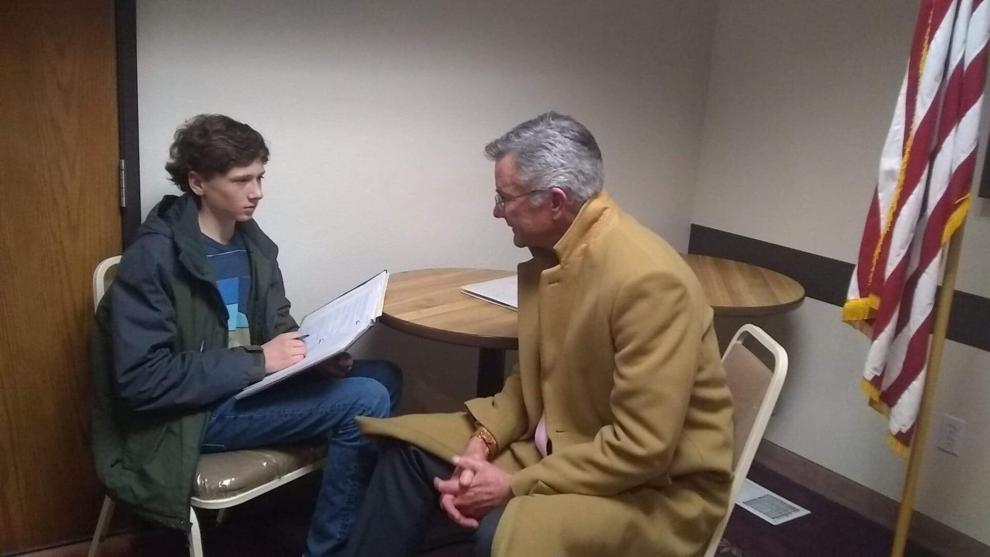 Recently, students completed a three-week assignment, allowing them the opportunity to see local government in action. Each student was assigned an elected official, whom they interviewed, asking four basic questions, regarding their position, day-to-day action, trending issues, and Constitutional accountability. On March 5, each student then presented their information.
"They role played, with grace, dignity, and respect, learning to present in front of others, in a mock county elected officials meeting," Hicks explained. They said the Pledge of Allegiance, opened with prayer for their meeting, and reported on the roles and responsibilities of each elected official. "This meeting was an enormous success, and I am beyond proud of each student and the elected officials whom they represented."
Students represented the following in their mock meeting: James Rockwell, Republican Central Committee chairman, represented by Tate Manley; Denis Duman, Idaho County Commissioner, represented by Sam Wells; Jenna Boggan, Republican Central Committee secretary, represented by Nicole Proskine; Skip Brandt, Idaho County Commissioner, represented by Ruth Henry; Jim Chmelik, precinct committeeman, represented by Cody Graves; Betty Heater, mayor of Kamiah, represented by Kierstin Knutson; Bill Arsenault, Kamiah Fire Chief and EMS supervisor, represented by Colin Knutson; Doug Ulmer, Idaho County Sheriff, represented by Pat McCloughlin; Don Coffman, Kooskia mayor, Represented by Mark Andrea; Sean Nelson, Kooskia EMS assistant supervisor, represented by Ricky Andrea; and Scott Garrett, Freedom Northwest Credit Union CEO, represented by Ashlyn Ledeboer.