GRANGEVILLE — "There's a lot of anger in the county — in the world — right now, and I think it would be a tough row to hoe to pass a levy this year," said Mountain View School District 244 trustee Casey Smith of Clearwater.
Trustees voted unanimously at the June 21 meeting to forgo re-running a levy vote in August.
"I have reached out to several members of the community and after much consideration, I do not feel this is the right time to have another levy," chair Rebecca Warden, Grangeville, stated more than three hours into the budget and regular meeting session. "I am very worried about the morale of the staff and students if another levy fails. The majority have said they do not want to fund a levy. I think we need to work hard to build future support."
Warden said she feels there are patrons who will vote no on any levy as long as there are any reserve funds available.
Although she disagreed with allowing the account balances to go down to a zero — "That is not financially responsible," — it was trustee Melisa Kaschmitter, Grangeville, who finally made the motion to accept the $12.7 million 2021-22 budget with the exception of using forest and COVID funds to "plug the gaps."
Kaschmitter reiterated to remaining audience members that trustees do voice their concerns about funding models to Idaho legislators.
"But I think they are going to pay more attention to you than to us," she spoke. "You are who they want to hear from."
Trustee Pam Reidlen, Kooskia, expressed concern the decision not to re-run the levy would affect staff and students, and trustee Katie Matthews, Grangeville, said she has been trying to listen not to the top third who always vote yes or the bottom third who always vote no, but rather to the middle third who are unsure.
"They are concerned with transparency and want specifics on what the levy will go toward," she said. "We need to have a plan for next year and go forward as a team."
Public comment from some of the 40-plus audience members during the meeting included the following: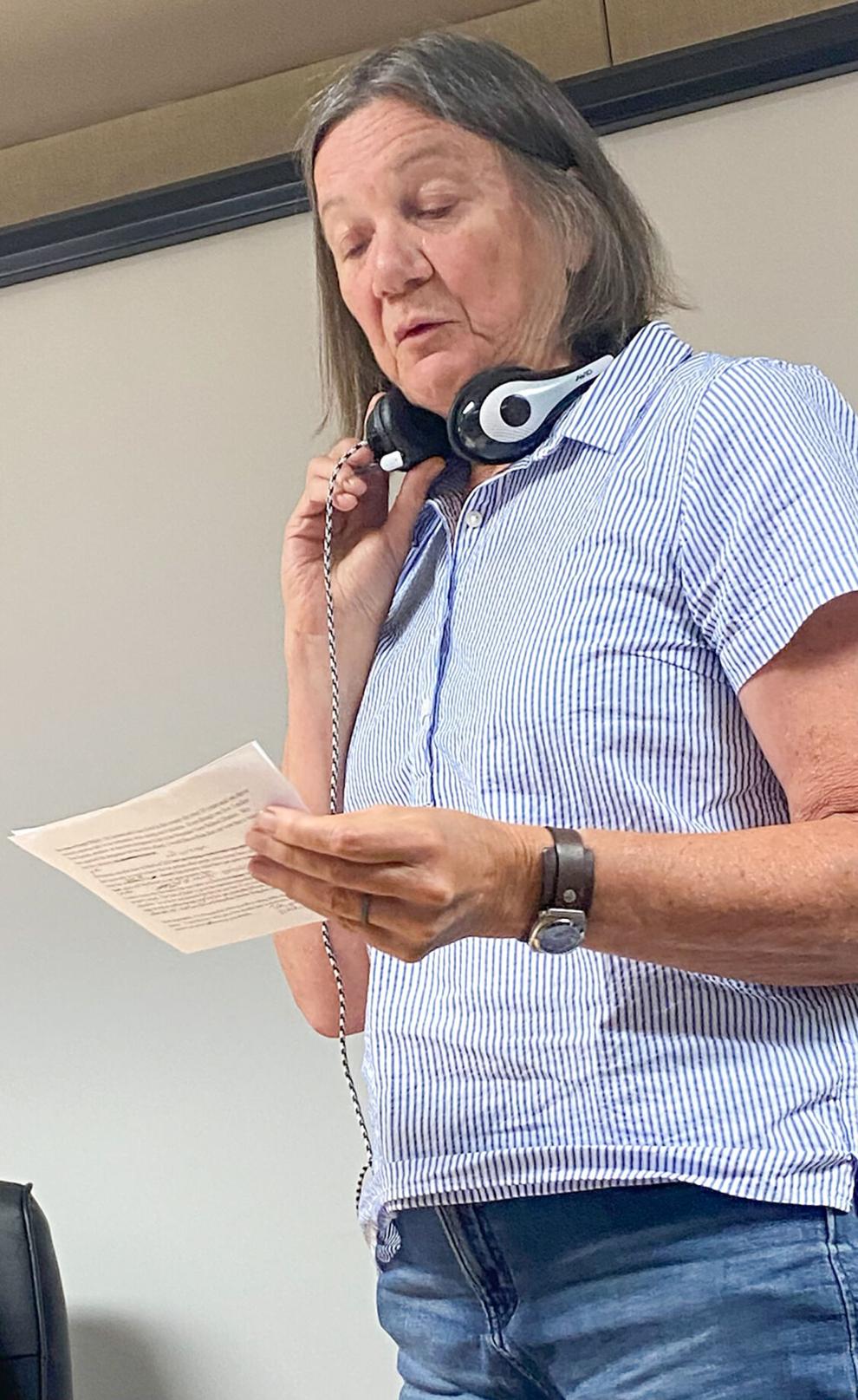 • "The funding model for schools is not levies," patron Bonnie Majors of Kamiah spoke out. "School funding is the responsibility of the State of Idaho. We aren't saying 'no taxes,' we're saying, 'no more taxes.' You may be in a bit of a bubble. Why does the burden continue to be placed on the back of property owners? Go to Boise and demand the funds, not to the voting public."
• "Casey Smith may have been the point man for information, but know he was not alone — more than 1,000 also voted no on the levy," patron Audra Wilson stated.
• "Go to the state and make them pay the bill. If they don't, close the schools," patron John Silveria of Grangeville said.
• "Looking at the budget, I am just shocked," that schools cannot run on what is provided, said patron Jenny Keyser. "I don't think it's fair for property owners to bear the brunt – this is taxation without equal representation. I find it reprehensible the board had [previously] voted to re-run the levy."