KAMIAH — The Kamiah High School choir engaged an animated audience of 80-plus family members, friends and school staff with their Seasons of Music show last Monday, April 26. Despite attempts at performances earlier in the school year, this was the first in-person show of the school year due to COVID restrictions.
Choir director Kathryn Chamberlain described the concert as a variety show with folk, popular and Broadway tunes.
"We have different types of music because I think that's important," she said. "I'm really impressed with the sounds I'm getting from the choir."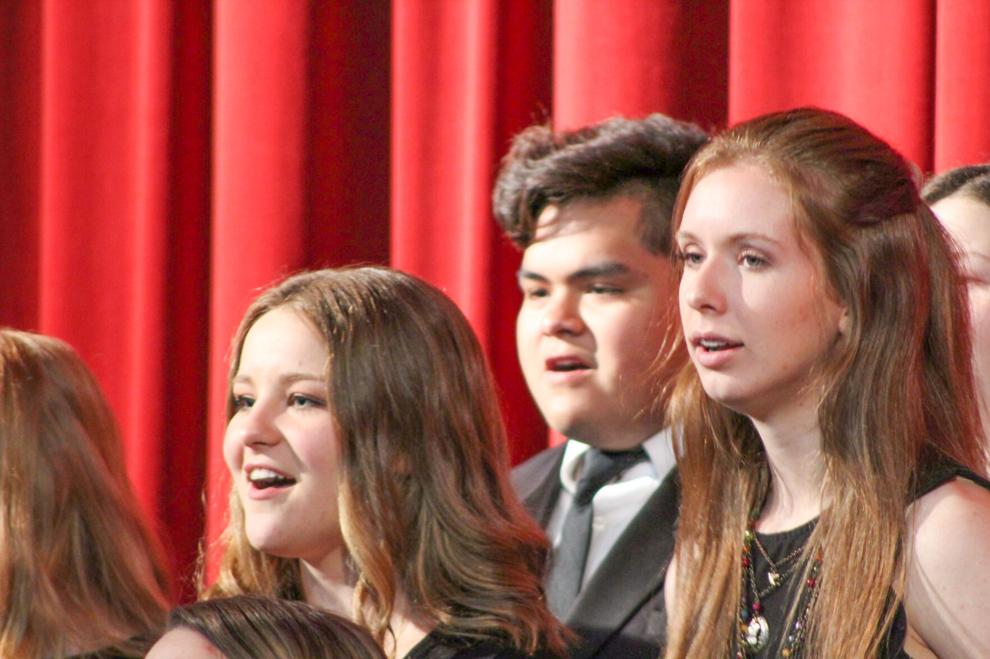 The 10-member choir performed songs ranging from John Legend's All of Me, to Wishing You Were Somehow Here Again from the Broadway show, The Phantom of the Opera; G.F. Handel's Hallelujah; the folk melody, Pretty Little Horses; ending with Star Spangled Banner. Choir member William Ross began the show by reciting a poem he wrote for the occasion. Their rendition of Duke Ellington's It Don't Mean A Thing If It Ain't Got That Swing, inspired the audience to react with swaying, toe-tapping and exclamations.
If you missed the concert, you can find a video of it on Kamiah High School's Facebook page. The choir will also sing at the May 17 school board meeting, May 26 Senior Awards Night and May 28 graduation.
Chamberlain said it has been a few years since the Kamiah School District had a music and drama teacher. At the beginning of the school year Kamiah School Board chairman, Rikki Simler, said that he was excited that the district found a teacher this year and offer music to the kids.
All students from grades K-6 spend time with Chamberlain each week-singing, playing percussion instruments, learning rhythm and dance based on a Share the Music curriculum. Dancing, hand-clapping and toe-tapping help students "feel the beat." Chamberlain admits this was a tough year to begin a music program.
"I am trying to promote the music program and rebuild it," she said. She wants people to know that Kamiah school district has a music program again. Now that she and the choir have shown what they can do, she is hoping more of the older students will choose choir. With four of her 10 high school choir students graduating this year, she hopes that others will join. Music is an elective for kids in grades 7-12.
"I am trying to get the kids some experience in performing" said Chamberlain.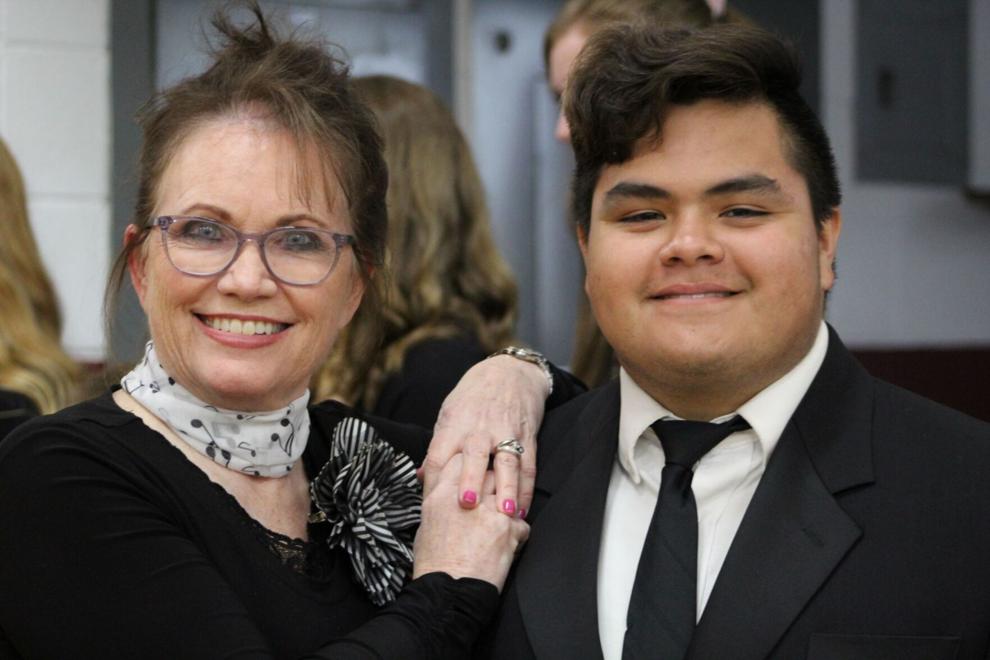 She also teaches a high school drama class and she enjoys collaborating with other teachers. In December she worked with KHS English teacher, Rich Martin, to perform an online readers theater of Charles Dickens' A Christmas Carol with the choir singing. In March, she and KHS English teacher, Martin Smith, combined their classes to present Romeo and Juliet. Martin said that Chamberlain has been a great addition to the staff. He added, "watching kids in Kamiah performing a Christmas Carol brought tears to my eyes."
Chamberlain is just getting started. She said future plans include adding a 4th grade bell choir, a flash mob performance downtown, field trips to contests and competitions and an all-district school musical.