KAMIAH — People in the Kamiah area know Pam and Mike Hipes for the annual pumpkin carving event they have hosted at Riverside Park in Kamiah for the past 14 years. Pam estimates they have grown and transported 300-plus pumpkins each year. This year, with Covid health concerns, the couple scaled back the event to a pumpkin-picking event at their place.
In addition to a free pumpkin, each child this year received a gift bag with carving tools, patterns and decorations to aid in their at-home carving. Sara and Josh Reynolds, who recently moved here from Longview, Wash., were excited to bring their baby, Wyatte, to pick out his first pumpkin, setting him down in the patch amidst the pumpkins for a photo.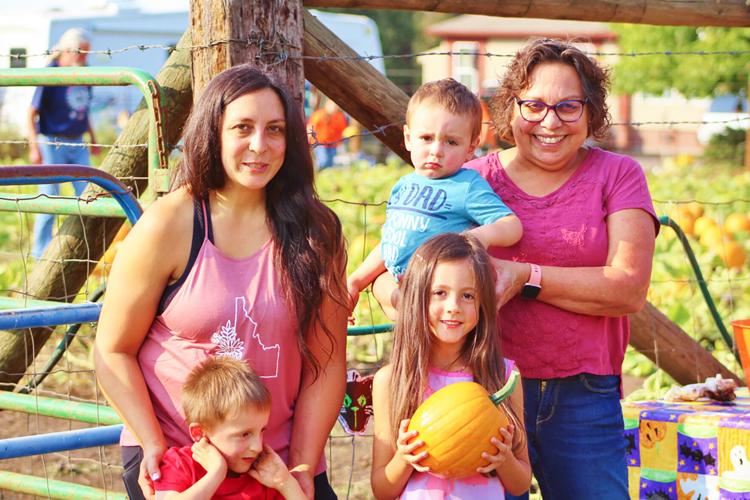 The Hipes announced this is the last year they plan to host the event.
"It's really been a kick, but it's a lot of work," Mike said. "We want time to travel and do something else," Pam said, "We just bought a fifth wheel and plan to use it." The couple hope that someone else will take on the event for future years. Pam said, "We're willing to help, we just can't do it all." The Hipes would be happy to share advice on growing pumpkins and organizing the event.
Pam and Mike have many fun memories from the event. Snow, rain, fierce wind, the park's sprinkler system going on, none of it stopped them.
"One year it rained so hard and everyone just grabbed their pumpkins and ran for their cars, then came back for their kids," said Pam, laughing. Pam said one of the best compliments she had was, "This is great because it is something we can participate with our kids instead of just watching them play."
Shirley Roach, a Kamiah Chamber of Commerce member said, "the chamber really appreciates Pam and Mike Hipes for organizing this event for so many years. We [the chamber] were happy to partner with them since the kids/families love it and it has been so good for the community."
Josie Graves exclaimed "I love pumpkins. I love carving pumpkins." Her mother, Susan, mused that she has brought her family each year since her younger daughter Josie, now 12, was 3 years old. When asked what they liked about the annual pumpkin party, Susan said, "good crowd, music, see all your friends and their pumpkins and get ideas for carving yours." A friend of Josie's said of the Hipes, "Those people are so nice! They get up at 4 o'clock in the morning on pumpkin carving day, they bring hundreds of pumpkins to the park on trailers. They make cupcakes, hot cocoa and hot dogs for everyone."
Cody Weddle said that he and his family have come to the pumpkin carving party for years, for as long as they've had kids.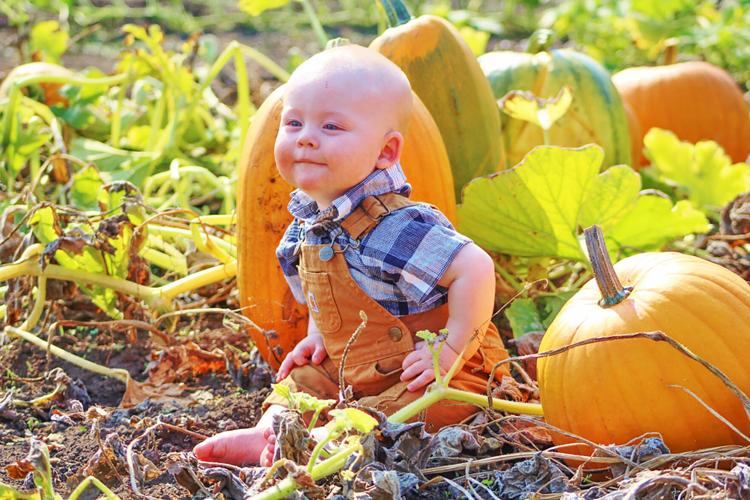 "Pam and Mike make the community come together. Their generosity is awesome!" Weddle said.
Sharlene Johnson, the Upriver Youth Leadership Council Executive Director said, "The Annual Pumpkin Carving Party will be sorely missed in Kamiah, the event has grown so big over the years. Pam and her crew are to be commended for all of the time invested throughout the years to bring this wholesome family tradition to our community. I loved seeing all the happy, smiling children with their carved pumpkins each year."