KAMIAH — Karee Picard, the director of the Nez Perce Tribe's 'Uuyit Kimti (new beginnings) program welcomed the group who gathered for the National Day of Awareness for Missing and Murdered Indigenous Women (MMIW) last Thursday, May 6, at the Wa-A'Yas center in Kamiah. In conjunction with the event, 'Uuyit Kimti staff hung red dresses from trees around Kamiah to symbolize the women.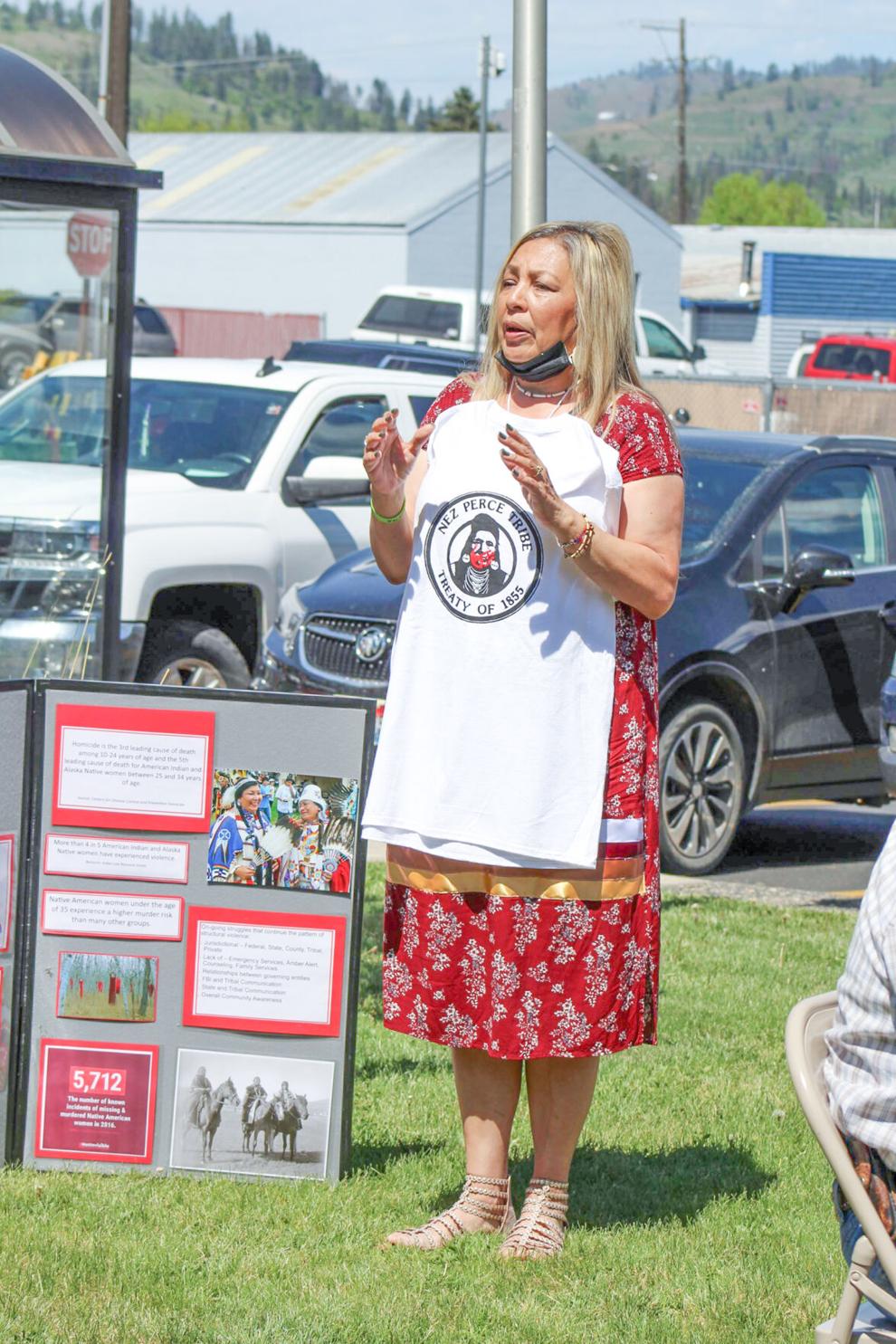 "Red is the color," Picard said, "because it is believed that the spirits can only see red." She explained that the symbol of the hand over the mouth is because, "we don't say their name." She acknowledged that this was very personal to Nez Perce people, with 20 MMIW, saying that many of us know someone who is affected.
The gathering included drumming, prayer, an honor song, and walking through downtown Kamiah holding banners and signs with messages about MMIW.
Picard also invited people to share their stories, "to help us begin healing."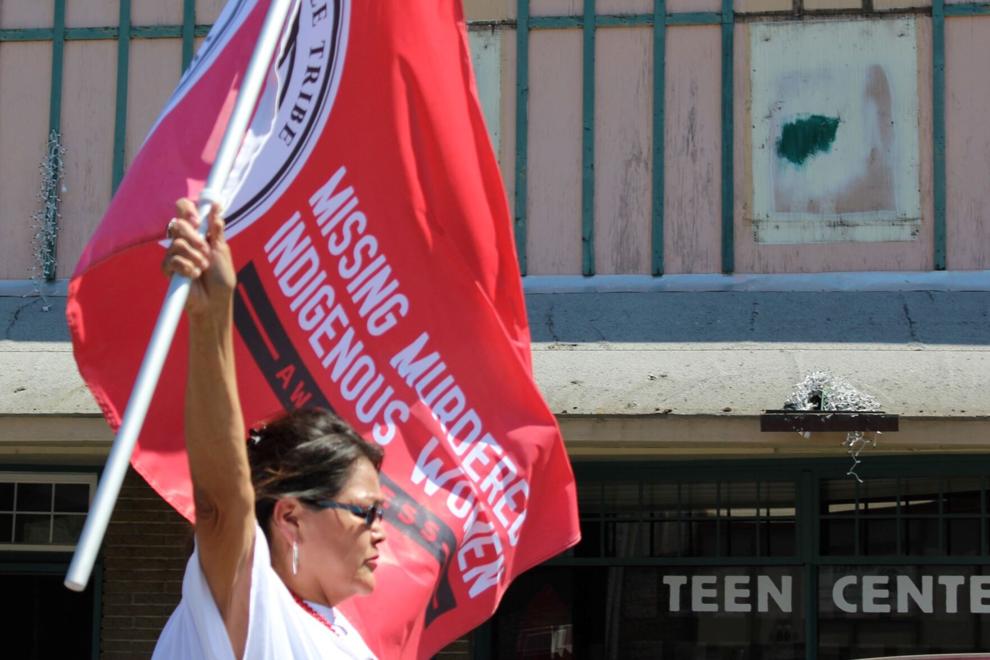 For questions, contact the 'Uuyit Kimti program at 1-855-803-4685.