Reporters Note: This is the first story for the 2021/2022 school year in the "Feature a Teacher" series. Each month provides a glimpse into the life of one teacher from a Clearwater Valley or Kamiah-area school.
KOOSKIA — Kim Simmons, a fifth-grade teacher at Clearwater Valley Elementary School (CVES) described how rewarding it is to watch the light bulb come on when the kids grasp a new concept. "Their bodies kind of jump up and their eyes get all big when they get it. It's awesome," Simmons exclaimed. She described how each day going to work and being with kids is a new adventure.
Simmons, who has taught at CVES for 26 years, has taught mostly fourth grade. For the past seven years, she taught a multi-age class of fourth and fifth graders. This year, she is teaching only fifth graders. Having a manageable class size of 16 kids this year means she has time to get around to each of them, providing one-on-one attention to each child to make sure they understand the concepts she is teaching.
Simmons described the pressure put on teachers for kids to perform well on ISAT (Idaho Standard Achievement tests). She said that although thinking about how to improve test scores is always in the back of her mind, she views the testing as "just a snapshot in time." She explained "it's just one day and a lot can go wrong for a kid."
She said she loves teaching and incorporates fun activities that stimulate learning. This includes science experiments, debates, writing stories, reading books they enjoy, building Native American villages, putting on plays and other memorable experiences beyond the basic foundation.
Simmons recalled a debate years ago between students Christian Fabbi and Martha Smith about whether or not Sasquatch exists. At the end of their debate, "Big Foot" appearing at the classroom window put the matter to rest. She recalled how seriously the students took their debate preparation, how they dressed, how they presented their information. They learned how to debate and had fun doing it. "If they pick something they are interested in, they will be into it," Simmons concluded.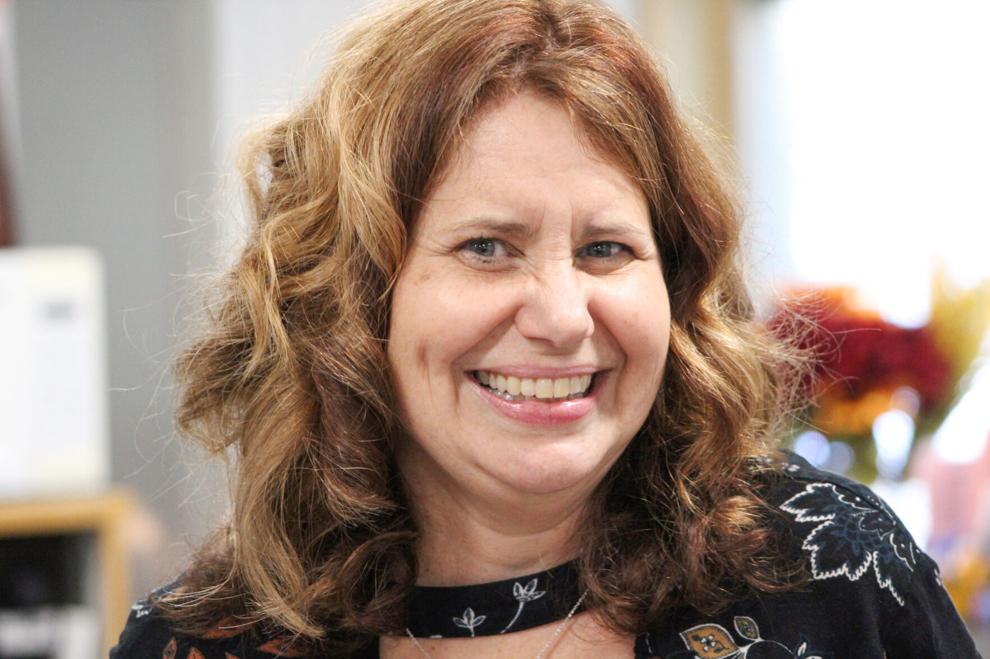 She enjoys her coworkers at CVES, describing them as "very caring, amazing and devoted teachers." She described working there as a large family atmosphere. "We truly enjoy each other, and that makes all the difference in the world," said Simmons.
She hopes the kids have fond memories of her and their time at CVES. "I want them to remember that I was always talking to them about how important it is to learn the basics here at elementary school and to work hard." Simmons wants her students to work hard to develop skills so they can choose a job that they love and can do well. "Working is something that most of us spend our entire lives doing, so it is very important that we enjoy it," concluded Simmons.
Simmons has an associate degree in mid-management and a K-8 bachelor's degree in bilingual elementary education. Prior to becoming a teacher, she worked as a secretary for a couple of law firms in Boise and at the Bureau of Land Management.
After many years doing other types of jobs, her husband, Ed Simmons, is a first-year teacher at Clearwater Valley Junior High – Senior High School. She explained that Ed inspired her to become a teacher. She is glad that now that he is a teacher himself, he absolutely loves it. The couple has two children — a daughter, Santana, a junior at CVHS, and a son who is a junior studying sports medicine at Wisconsin Lutheran College.
Outside of work, Simmons enjoys going to church, riding horses with Santana, spending time with friends, reading and outdoor activities.