KAMIAH — At the regular Kamiah city council meeting on April 28, all members attended with Stephen Rowe participating by telephone. Council approved a parade permit request from Ada Fryer, a Health and Safety Advocate from the Nez Perce Tribe's 'Uuyit Kimti-New Beginning program. Fryer explained the walk is planned as part of a National Day of Awareness for Missing and Murdered Indigenous Women. It will begin at noon on May 6th at the Wa-A'YAS center.
Roscoe Hix presented a concept for developing a "multi-recreational" area on a former landfill site in the Beaverslide area that he believes the city owns.
"My goal is for something the community could use," Hix said.
He would like to develop a park to include an archery site, a pavilion, a building, and an 80-vehicle parking lot. City council president, Dan Millward, cautioned against ground disturbance saying, "We need to be really careful of the ground. We can't disturb the ground, we have many layers of clay." He also said, "The city doesn't have much parks and recreation money." Hix acknowledged the need to look for outside funds for the project. Millward concluded "I'm for it, it's a great idea."
Mayor Betty Heater encouraged Hix to contact Robert Simmons of Simmons Sanitation, since he is knowledgeable about the EPA rules relevant to the site. Council then approved Hix's plan to continue developing the concept, encouraging him to form a committee of interested people.
Heater said she received a letter from the Port of Lewiston asking her to sign a letter for the City of Kamiah opposing Congressman Simpson's plans to breach the Lower Snake River Dams. After council members Genese Simler and Millward expressed support for signing the letter, Heater allowed comment from several members of the public, which included Damon Keen (a fisheries biologist) and Kyle Maki (North Idaho Field Representative for the Idaho Wildlife Federation).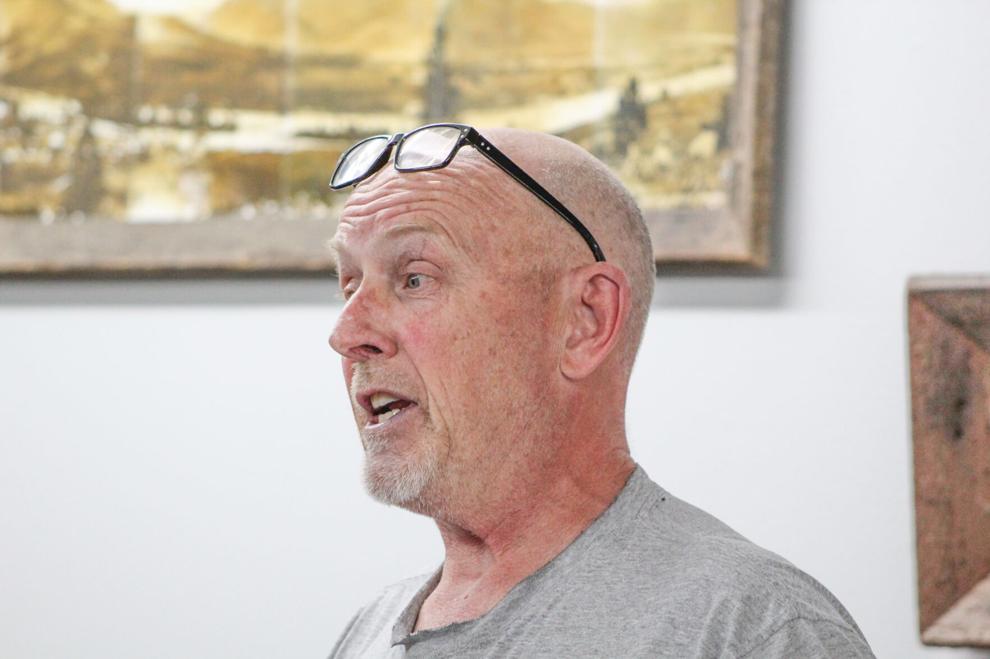 Keen began by asking the council to "refrain from signing the letter." Keen explained, "There's a lot of science behind dam removal." He added, "Overwhelmingly, it is the most robust way to recover the salmon." Keen also criticized the port's letter, saying, "I think the port's letter is very poorly written. They don't address science, and it is very inflammatory, whether you agree with it or not." He pondered, "When has the Port of Lewiston ever come to Kamiah to ask what they can do for our economy?" Keen thinks that this is a very emotional issue that is more complicated than "dams good, breaching bad."
Keen encouraged the city to wait for Simpson to come to the area so they can learn more about it. At this point, it is not a plan but a concept. Keen thinks that, economically, Simpson's plan "has a lot going for it."
Maki expanded on Keen's statements about both the science and the economics of Simpson's plan. Millward debated the dams, environmental groups, sea lions and the demise of the timber industry with Keen and Maki.
Hix also said, although he agreed with what Millward was saying, "I think that things are going to change and I believe the dams will be breached, so let's have some say." "One of the things that Simpson's trying to do is gather up as much money to help the communities." He added, "Before we make a move [on the letter], we need to consider everything." Heater concluded the discussion on the topic, with no decision on the letter, saying it was not an action item on the agenda.
Nicholas Grachanin from the Clearwater Valley Aero Club said that work is progressing well on the pilots' lounge at the airport, including the addition of a shower. It also will provide Internet and electricity.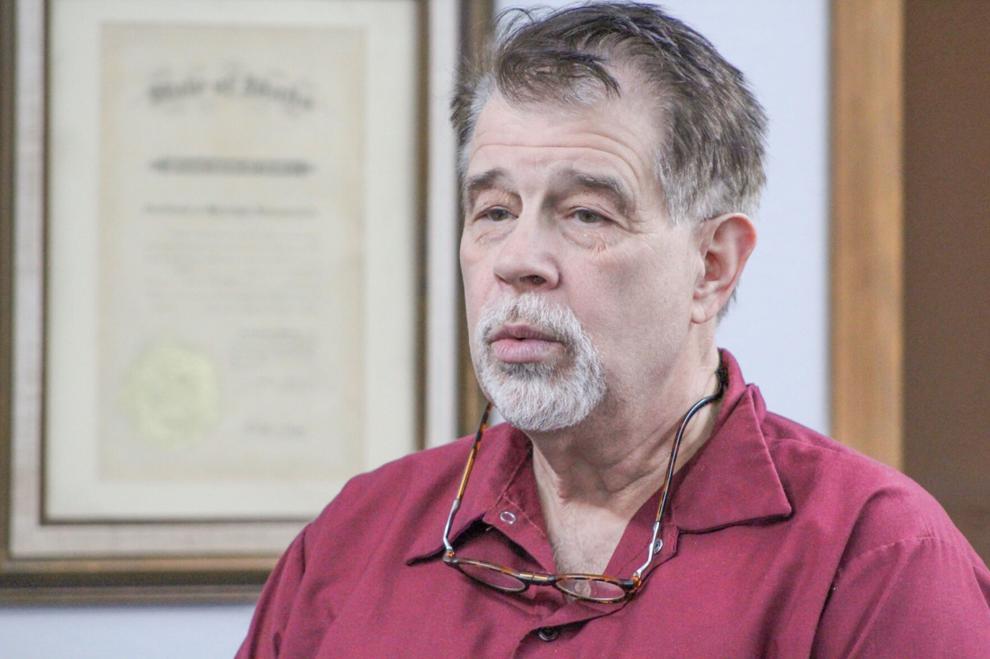 "This airport has a great reputation as a grassy landing strip," Grachanin said, adding that it has easy access. The addition of a vehicle for use by pilots who fly in allow them to drive to town, and he hopes to add bicycles. He acknowledges that selling fuel is not a moneymaker but, "if you got fuel, they'll come." He added that changing the runway lights to LED lights is saving the city $10,000. He shared that "there's a lot of flight instruction going on there." The aero club is making plans for a fly-in weekend in July and hopes to increase the number of "Young Eagle" flights provided to kids at the event.
Millward praised the club for their ongoing cleanup and advised Grachanin that the city has money budgeted for the airport.