ELK CITY -- A nail salon in Elk City? When nail technician, Camille Elswick, moved to Elk City nearly three years ago her husband and son scoffed at the idea of anyone in Elk City getting a manicure or pedicure. Elswick proved them wrong, amassing 20 regular customers including four men.
"I get a kick out of men getting a pedicure but for feet it's about health," she said.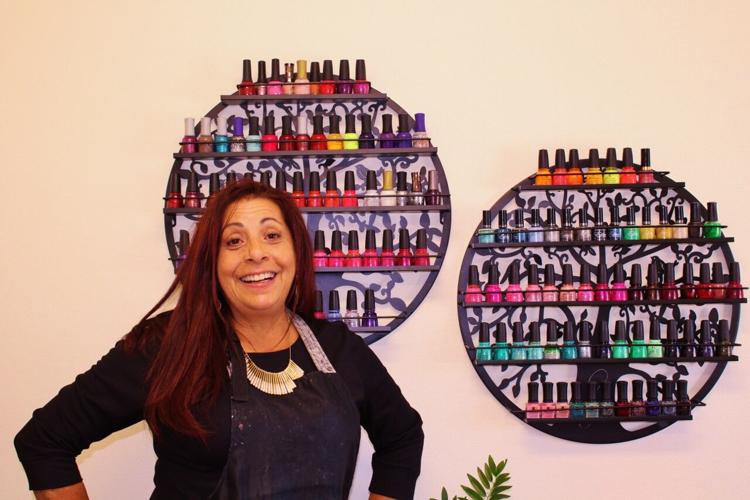 Elswick began operating her business, Manicure Mountain, out of her home but didn't have a dedicated space or good road access. When Joyce Dearstyne offered her a space at the new Elk City small business park she jumped at the chance. The rent is affordable and she gains referrals from other people in the building.
"It's great to see someone who's never had their nails done, digging it" said Elswick, gleefully. She offers a full range of services including manicures, pedicures, acrylics, gels and nail art and has had customers come from Grangeville.
*
The small business park, located at 7967 State Highway 14, is housed in a building, originally constructed in 2005 as a light industrial park for valuated wood products. The open span industrial building was no longer serving its original purpose according to Joyce Dearstyne, executive director of "Framing our Community" a non-profit based in Elk City. She and her board of directors determined "we needed to change with the times". They decided to convert the building to offices for service businesses in addition to equipment fabrication/assembly areas. Thanks to donations from an Idaho GEM, Steel Reese, architect Gerald Arnzen, Endomines, Freedom Northwest Credit Union, Tactech Manufacturing and Sherwin Williams, they began moving into the new space in May.
In a nod to the original wood products intention of the facility, Mike Mishka operates a wood-working business in the building. Mishka uses a variety of types of wood in his products including live edge slabs, burls, crooked woods, barn wood, lodgepole and cottonwood. He builds furniture, home décor, storage boxes, signs, walking sticks, wooden toys, coat racks.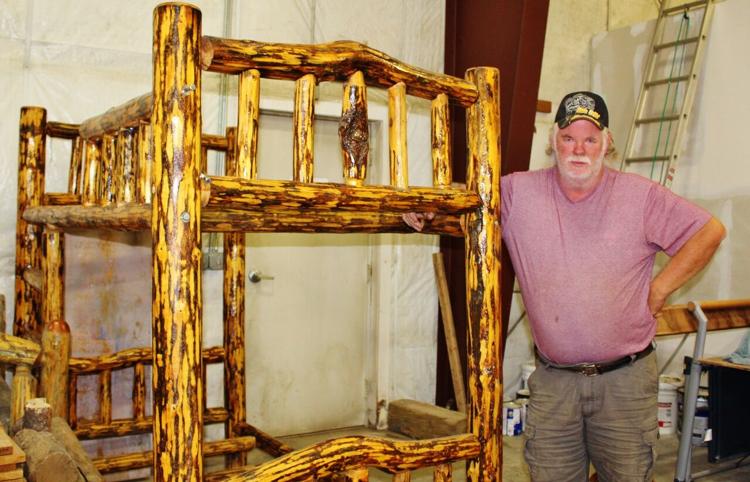 "The price of wood's gone crazy right now," Mishka said, "so I use recycled wood or any other wood I can get my hands on." He welcomes custom orders. Look for Mishka's Wood Works on Facebook.
Marge Green rents a space for her Marge's Crafting business.
"I have done crafts all my life," she said. Green shared that she enjoys having a space with more room to spread out projects. "The rent is reasonable here, I like the social part of being in the space and I get some walk in traffic here." In addition to sewing, crocheting, quilting and needlepoint, she makes jewelry such as earrings made from fishing lures. "I make odd stuff" Green said with a smile. "My mind decides that day what I want to work on."
Just as surprising as a nail salon in Elk City, is a Reiki Master. Tammy "Wags" Wagendorf runs her Ravens Haven Restorative Reiki practice in the small business park. Wagendorf a retired Air Force medic lived in Texas and Washington until moving to Elk City. Reiki is a Japanese energy balancing technique. Benefits include stress reduction, emotional clarity, increased blood flow according to Wagendorf who completed her Reiki master training in 2011.
She explained that she doesn't call herself a healer but said, "I'm a conduit for energy, helping people heal themselves." She is thankful to Framing our Community for offering her a space in the building. The room she rents provides "a safe space for her clients to come to." In addition to humans she uses reiki techniques on animals including horses and dogs.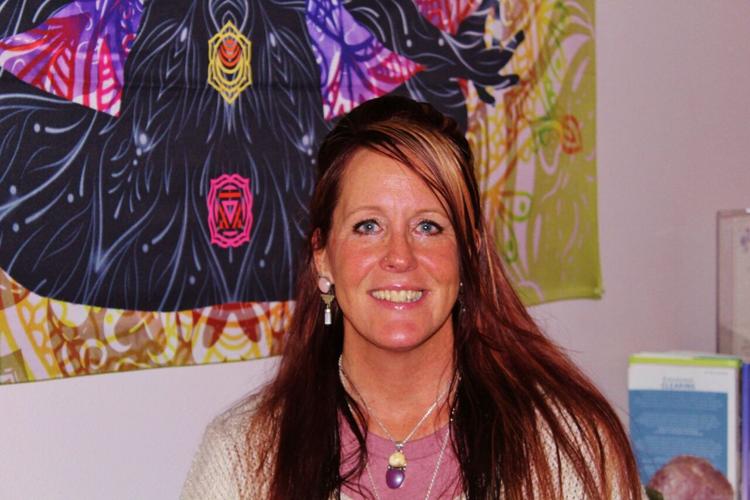 "Humans are skeptical of Reiki but they will do anything for their pets," Wagendorf said.
The Framing our community has its offices in the building. The artist-in-the woods gift shop in the front room of the small business park offers a space for local craftspeople to display and sell their wares. The building has full Wi-Fi and includes a public computer so local residents and visitors can stay connected to the outside world. A meeting/training room with a large monitor can be rented by organizations or businesses.
A second floor may be added to accommodate demand for space in the future, according to Dearstyne. Framing our Community was founded in 1999 by community leaders and focuses on providing programs that create jobs, improve community and environmental conditions, and increase educational opportunities. For information about Framing Our Community and the small business park go to http://www.framingourcommunity.org or look for them on Facebook.